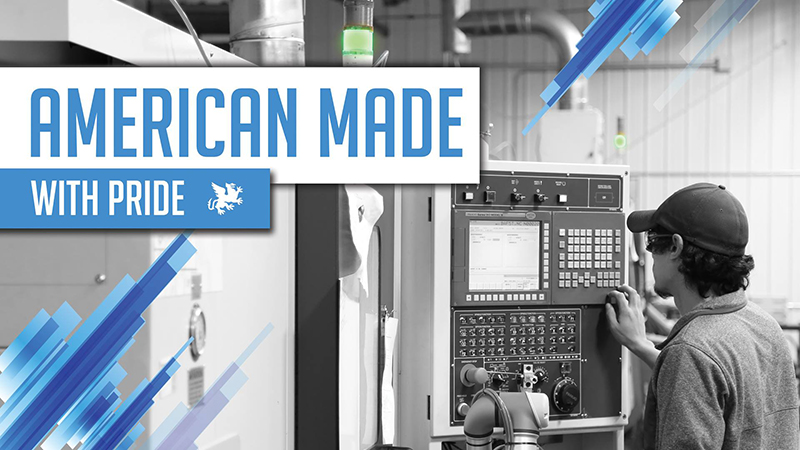 Griffin Armament is a leading manufacturer of silencer products in the firearms industry.
Become part of the winning team!

Available positions listed below are located at our Watertown Wisconsin headquarters.
---
Product Support Technician

Do you want to put your knowledge and love of firearms to work for you? Griffin product support technicians have a broad and detailed knowledge base in all things firearms. Our Tech department prides itself in it's ability to help every customer and answer any question related to Griffin products.
---

Inventory Manager

Are you detail oriented and strong in organization skills and data systems? Griffin uses a variety of data management systems to organize workflow, manufacturing, and inventory management. No detail is too small to overlook. Accurate and thorough data management is critical to our organization. If you have strong computer skills and thrive in a data driven environment this job is for you.
---

CNC Machinist - 1st, 2nd, and 3rd shift openings

We pride ourselves in using state of the art machines, tooling, and manufacturing best practices. If you are interested in working in a safe, clean, and well organized CNC production environment please contact us. Setup technicians and supervisors require technical degrees. However operators do not require technical degrees and are eligible for our apprenticeship program for entry level manufacturing people with tuition re-reimbursement opportunities.


---

Welding Assembly Technician

Have experience in TIG welding? We utilize this technology in our welded silencers. Griffin Armament provides a lab grade clean air welding environment with automated and semi-automated enhancements. Experience is needed but technical certificates are not required. This job is applicable to our apprenticeship program for entry level manufacturing people with tuition re-reimbursement opportunities.


---

HVLP Painting Technician

If you have experience in HVLP detail work and would like to work in a clean and problem free atmosphere please inquire with us. Quality is paramount in our spray department and industry leading equipment, materials, and machinery are on site to guarantee quality process controls.

Griffin Armament provides equal employment opportunity to all qualified applicants regardless of their race, color, religion, sex, sexual orientation, gender identity, genetic information, national origin, age, physical or mental disability, or protected veteran status. Further, the company takes affirmative action to ensure that applicants and employees are treated during the application process and employment without regard to any of these characteristics.